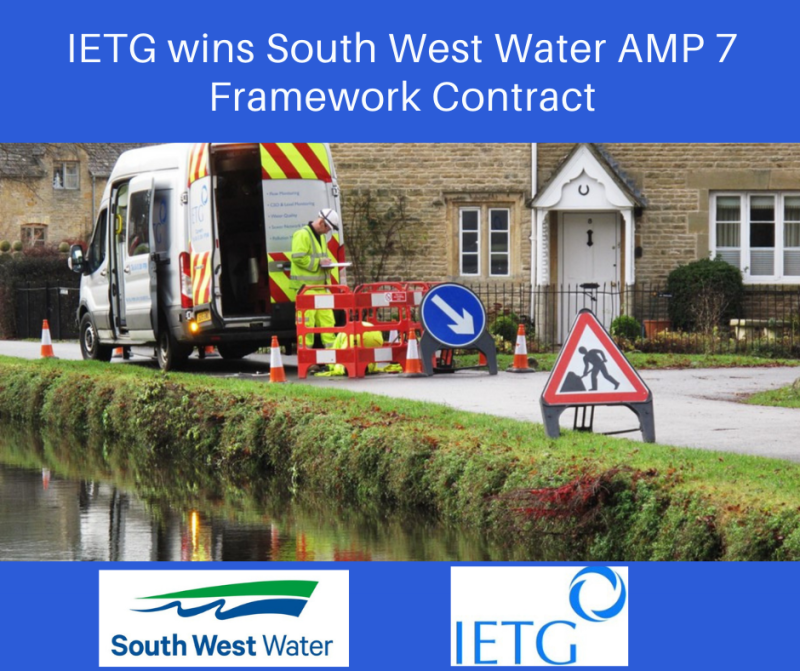 IETG is pleased to announce that it has been awarded an AMP7 framework with South West Water.
IETG have been successful in Lot 5 – Short Term Sewer Data Collection for an initial 3-year term.
Lot 5 will include supporting South West Water with all their sewer flow, depth and rainfall monitoring – the work will involve flow survey pre-inspections, installation, maintenance and data analysis of sewer flow data. IETG will be using the latest ADS Triton+ flow monitoring technology for work on this project.
IETG successfully completed several flow monitoring projects for South West Water in AMP6 which included the famous holiday destination Newquay and several catchments on the edge of Dartmoor which included Newton Abbot and Teignmouth.
Head of Operations James Teale from IETG commented: "We are really pleased about winning this contract with South West Water and it further establishes IETG in the Southern regions of England. With our AMP7 wins with Southern Water and Wessex Water this contract was the final piece of the jigshaw for complete coverage in the South of England. We are really looking forward to getting started with South West and providing them with quality data that we know our teams and equipment delivery consistently".
Katie Harrison is IETG's Southern based Project Manager who manages contracts for Southern Water, Wessex Water, Thames Water and now South West Water. If you have any project requirements in these regions please get in touch with Katie via email kharrison@ietg.co.uk