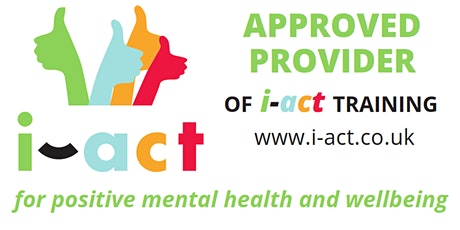 IETG and 40Seven HR Manager Susanne Hudson has recently been accredited as an approved instructor to deliver i-act managing and promoting positive mental health and wellbeing training for managers and employees.
Having already trained 10% of our employees to become Mental Health First Aiders, the next step in our development is to provide tools for managers to enable them to continue to improve workplace wellbeing and support employees who may experience a mental health or wellbeing issue.
The i-act course is a fully CPD accredited evidence based programme which has over 50 tools to support managers to proactively support their own mental health and wellbeing as well as their teams.  The online training also provides access to a comprehensive manual, online resources and templates to use after the training has been completed, ensuring that managers can refer back to relevant material as they require.
Susanne said "I am delighted to be able to carry out the training for our managers which is particularly important in the current pandemic.  The Centre for Mental Health recently published briefing (Covid-19 and the nation's mental health) indicated that if the economic impact is similar to that of the post 2008 recession, then we could expect 500,000 additional people experiencing mental health problems, with depression being the most common.  It is so important that we can provide our managers with the knowledge and tools they need to support our employees with their mental health and improve wellbeing – which is a key part of our Happy People Value"