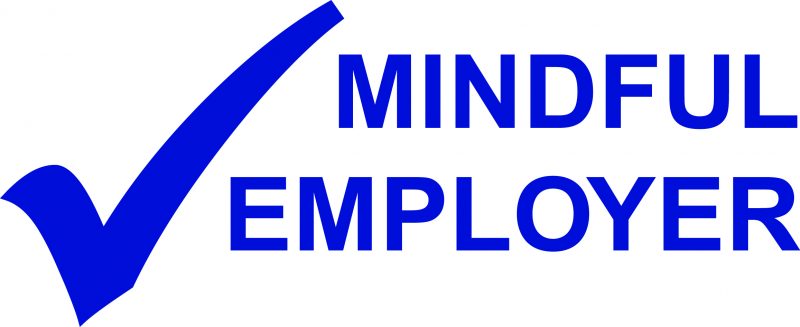 IETG are proud to announce that we have recently signed the MINDFUL EMPLOYER charter. Here at IETG we take the mental health and wellbeing of all our employees seriously. In today's tough and fast-paced society everyone can be susceptible to the normal pressures of life getting a little too much for them. By raising awareness and looking out for each other, we aim to identify issues early and then provide the support needed to deal with problems before they get out of control.
IETG is a specialist surveying company currently employing 60 people working in various roles throughout the UK, the recruitment and retention of staff in our industry is a constant challenge and by signing up to the MINDFUL EMPLOYER charter we are demonstrating our commitment to support everyone through life's tough challenges, no matter how big or small.
From the Charter:
The Charter for Employers who are Positive about Mental Health is a voluntary agreement seeking to support employers in working within the spirit of its positive approach. The Charter is one element of the MINDFUL EMPLOYER® initiative which is aimed at increasing awareness of mental health in the workplace and supporting businesses in recruiting and retaining staff.
A wide range of employers from all over the UK are involved in the initiative which gives businesses and organisations easier access to information, practical support, training, networks and assistance from other employers.
MINDFUL EMPLOYER is a UK-wide initiative run by Workways, part of Devon Partnership NHS Trust. More information can be found at www.mindfulemployer.net