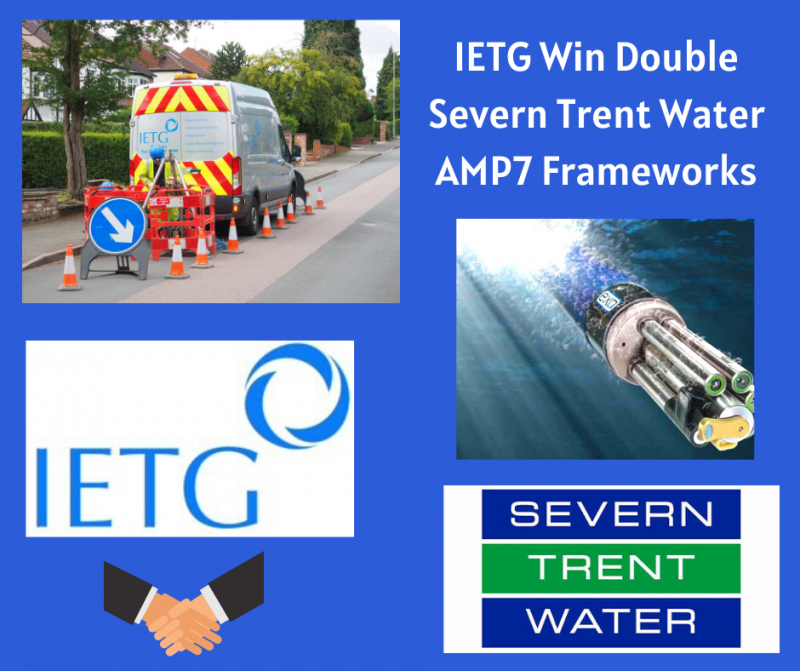 IETG is excited to announce that it has been awarded 2 AMP7 frameworks with Severn Trent Water (STW).
IETG have been successful in Lot 1 – Short Term Flow Surveys and Lot 2  – River Quality Monitoring. Both frameworks have an initial 3-year term.
Lot 1 will include supporting STW with all their sewer flow, depth and rainfall monitoring using the latest ADS flow monitoring technology. Lot 2 involves river water quality monitoring using our fleet of YSI sondes, auto samplers and river flow monitors.
IETG have now been supporting STW over AMP5 and AMP6 and are looking forward to supporting them throughout AMP7.
Contracts Manager Mel Sleeper from IETG commented: "In AMP6 we spent a lot of time working closely with STW and their strategic partners. This is something we will continue into AMP7 as the collaboration between all stakeholders was a great success. We have also invested heavily in the latest technology and we are proud to work alongside ADS for our flow monitors and YSI for water quality instrumentation. We believe in delivering the best possible data and we have believe we have the best equipment in the market to deliver this".